Universal, Secure
X-Station is a formidable device that combines a vast array of
components into a slim form factor. X-Station's 3.5" touchscreen
LCD provides the perfect interface to an intuitive UI and its camera,
speaker and microphone allows for advanced features such as
Face Detection and Videophone capabilities. It is a versatile product
that can be used in a variety of applications.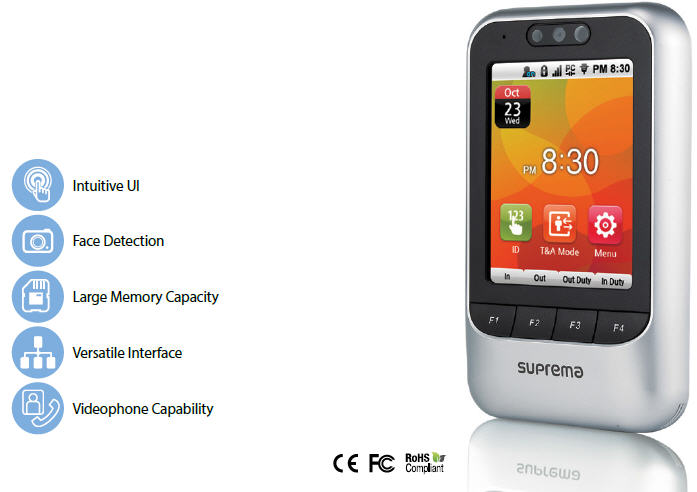 Specifications
CapacityMax User200,000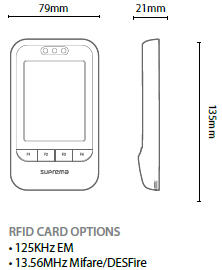 Max Template-
Max Log1000,000 (Text) | 5,000 (Image)
InterfaceComm.TCP/IP, RS485
Wiegand1ch Host and Slave
Input / Output2 TTL Inputs | 1 Relay
H/WCPU667MHz RISC
Memory128MB RAM + 1GB Flash
LCD3.5" Color touch
Operating Temp.-20° to 50°C
Power12VDC
Dimensions79 x 135 x 21 mm (W x H x D)