Variable Data Printing (or VDP) is a digital printing technique that changes certain elements, such as text, graphics, images, QR code, bar-code, and so on for each print. VDP takes an advantage of digital printing which can print each unique data from database to printable material such as labels, paper, postcards, etc.
Basic applications
Printing tickets with running numbers.
Printing different unique addresses on envelopes.

Advanced applications
Printing unique QR codes, barcodes from a database
Personalized marketing by changing pictures, discount code, text, information to specific receivers.
Printing unique secret codes and link to corresponding URLs for product authenticity check.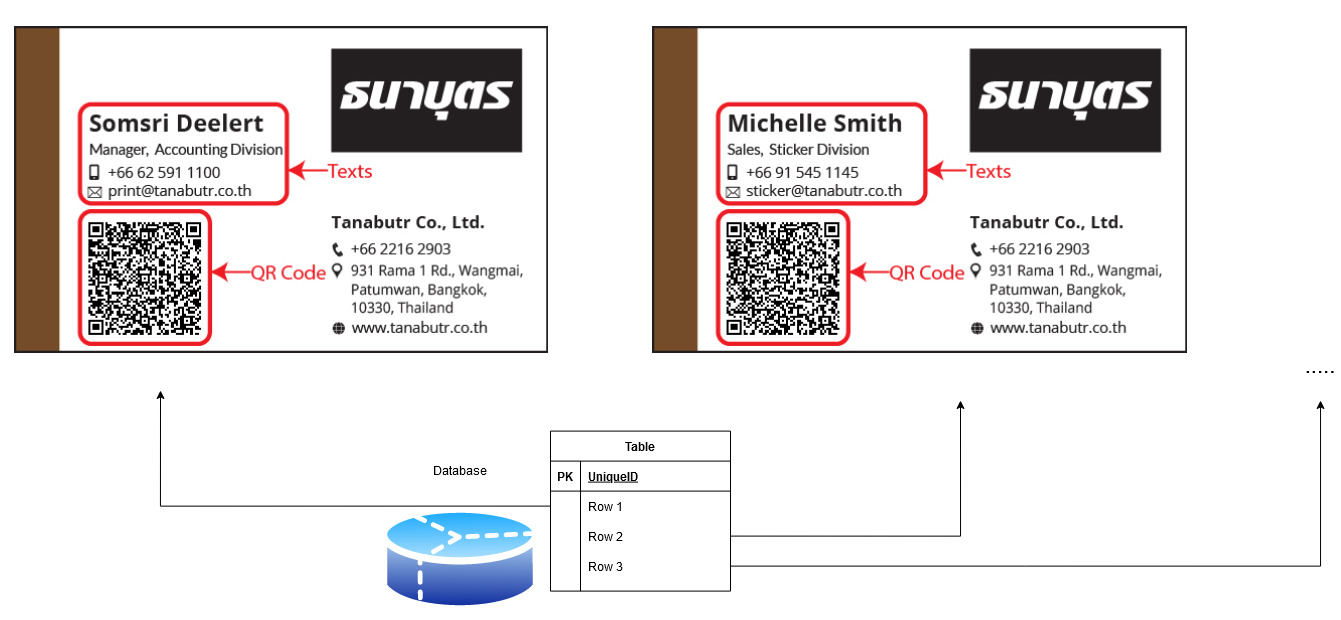 Basic requirement
An artwork template of the fixed part.
Data which can be simply excel sheet