Card printers CS-220e
Quality printer with 3-yr warranty on printer and printhead regardless of printing times & FREE service!*
- Trusted card printers by customers all over Thailand:  leading department stores, Thai & international schools, state agencies, factories, shops and many companies & large organizations.
- Card printers made in Taiwan by Hiti, a leader in digital photo products and services, listed on Taiwan Stock Exchange.
- Memory 64 MB. to process large files faster.
- Prints sharper & higher-resolution portraits
- Unique Hiti hardware technology coupled with Kyocera printhead make our printhead more robust.  Less prone to burned out printhead element problem.   
- Only genuine Hiti ribbons give you more! Each Hiti color or black ribbon comes with "Cleaning Card" + "Dust-removing Rollor" for free!
- Free installation and training.
- Instant new printhead replacement for a faulty one within 3-yr. warranty period regardless of scratches found on the printhead.  No time wasted on RMA process.
*(Remark: warranty does not cover impact/ water/ power surge damage and misuse.)
Samples printed by CS200e/CS220e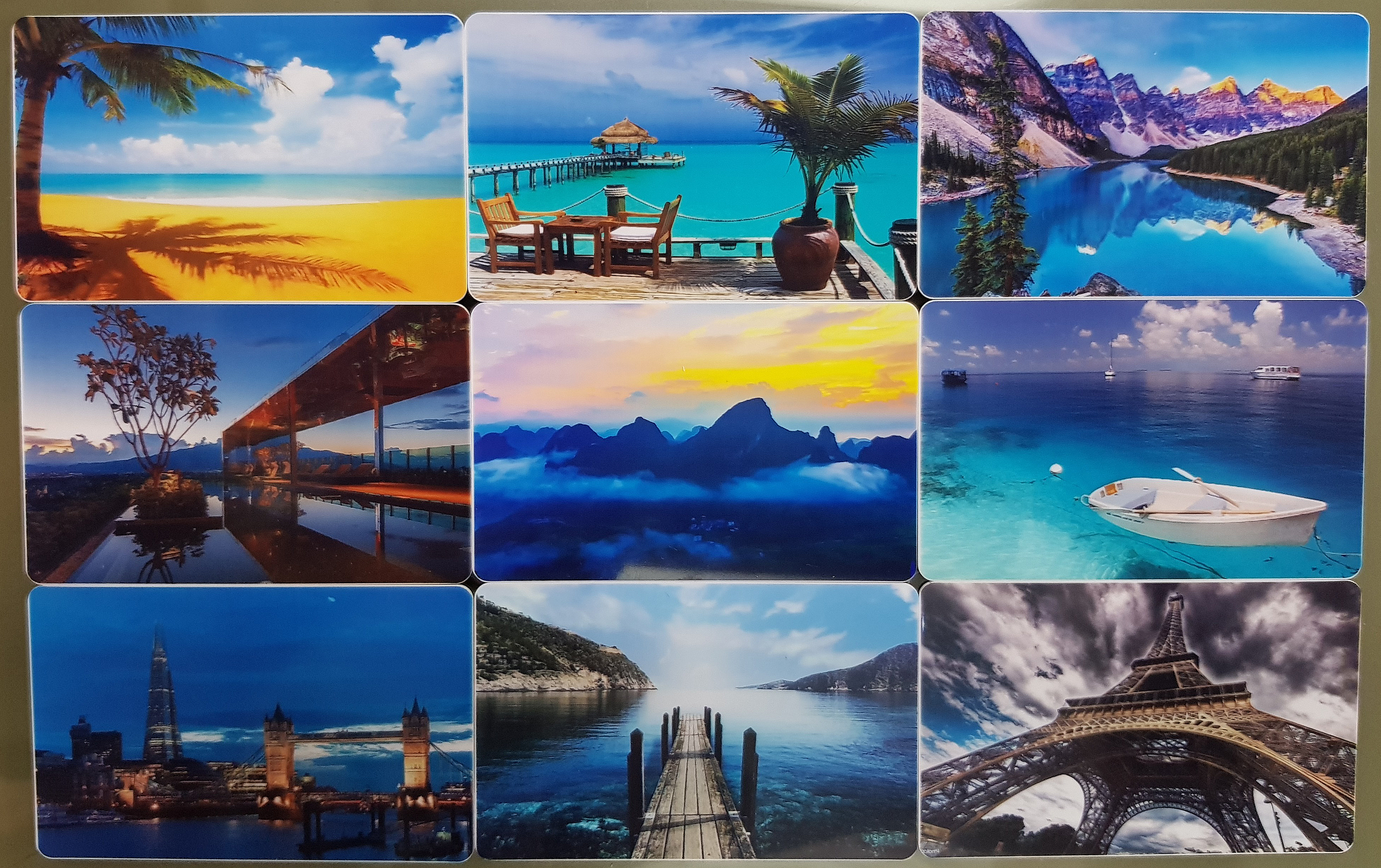 Specifications
(Free! 1 Colour Ribbon [400 prints/pack], 1 Black Ribbon [1,000 prints/pack])
The printer and the print head have " unconditional " warranty of 3 years, during which any faulty or cracked print head will be replaced unconditionally free-of-charge.
Display status on LCD screen
Memory 64 MB.
Include Software design your own card that can connect your database.
High Speed with Enrichment Color Performance.
Versatile Add-on Modules (Optional) such as Mag. encoder, RFID card encoder and Smart card encoder.
Can be made to print both sides of the cards in one go with the option of "flipper" module.
" Print transparent card "
Model Name
CS-220e
Print Method
Color Dye Sublimation
Resolution
300dpi
Display
LCD control panel
Memory
32MB, 1MB Flash
Print Speed
21 sec for a full color YMCKO
4.5 sec for a resin black
Accepted Card Specification
Size : CD-80 86mm(L) x 54mm(W) / 3.375"(L) x 2.125"(W)
Thickness : 0.3mm to 1.0mm / 10mil to 40 mill , " Transparent card "
Card Input Capacity
100 cards (0.76mm / 30mil thickness)
Card Output Capacity
50 cards (0.76mm / 30mil thickness)
Supported Operating System
Windows XP/Vista, Windows 7,
Mac 10.2, 10.3, 10.4, 10.5 and 10.6
Communication Interface
USB 2.0
Dimension
198mm(W) x 355mm(L) x 219mm(H) / 7.8"(W) x 13.98"(L) x 8.62"(H)
Weight
4.9kg / 10.8 lbs
Power Supply
100 ~ 240 VAC; 50Hz ~ 60 Hz
Operating Condition
15° ~ 32°C / 59° to 89.6°F; 20 ~ 79% non-condensing
Ribbon Options
YMCKO (400 prints)
Resin K (1000 prints)
YMCKO 1/2 Panel (560 prints)
Optional Encoding Modules (SDK upon request)
Contactless smart card encoding module (Mifare ISO 14443 type A)
Smart IC card encoding module
Ethernet connection module
Magnetic stripe card encoder, dual high- and low-coercivity, Track 1, 2, and 3.
Accessories
Clean Kit (Clean cards & swabs)
Clean Module (Clean roller)