Download our free of charge software "Tanabutr Creative Printmaker".
Our free software "Tanabutr Creative Printmaker" will help you all processes you need to make photo personalized products, from creating layout, ordering and data (pictures) uploading.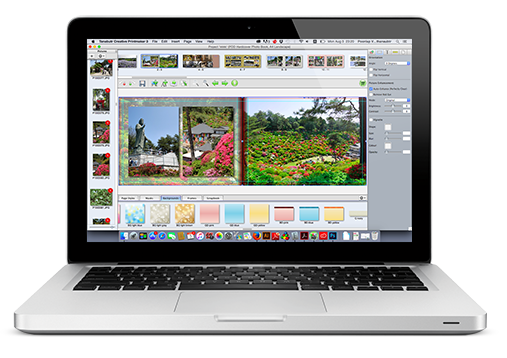 Download
Features
You can select the page layout from predefined styles. All styles are flexible. You can delete, modify, adapt existing styles, or create your own.
You can see proof images before order the photobook.
Keep the software up-to-date. When new features or products released, you can update the software when Internet is connected.
Support both Windows and Mac platform.
Various creative works

Photobook
Calendar
Postcards, New Year cards, Wedding cards, etc
Wedding guest book, or general guest book

More features, more fun

Decorate your work with mask, background and scrapbook.

More color

Selectable color for text and frame.

More precious

Warning for spine change when pages added. Help layout decision with guide and grid.

Work off-line, no internet is needed when editing. Take your time. You can save your project and continue at your convenient time. When finished, you can transfer your work on-line from the software.
On-line payment enable. Remote order system.
You can select EMS to deliver products to your home.
Check your order status from website.